From tomato soup to beef stew, these tasty recipes are packed with nutrition and flavor.
By JENAE SITZES
There's nothing better than pot of hot, creamy soup, especially after a chilly fall run. (We're almost there!) Instead of buying the canned stuff, which is generally loaded with sodium, gather up your favorite seasonal veggies and combine them in your slow-cookerbefore heading off for the day. Homemade soup isn't just way healthier—it's also more delicious, and because you're cooking in bulk, you're bound to have leftovers for tomorrow's lunch or dinner. These simple, comforting slow-cooker soup recipes will keep you warm and satisfied.
[Build a killer midsection in the kitchen for effortless miles on the road with Eat for Abs!]
1
Slow-Cooker Pumpkin Curry Soup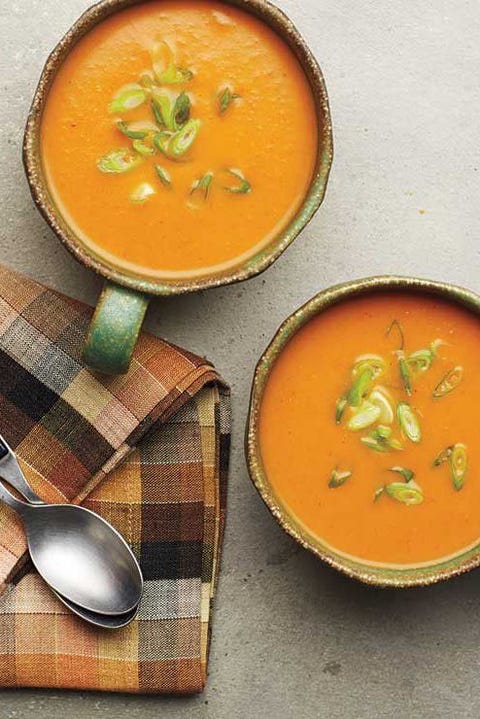 Requiring just five ingredients, this fall-inspired soup makes for a delicious, low-calorie, low-carb dinner with rich, creamy flavor. Opt for a low-sodium chicken or vegetable broth to reduce the amount of sodium in this recipe.