Sure, the little blue fruit is chock full of antioxidants, but new research shows eating a handful can boost your health in so many more ways.
That bright blue color of blueberries offers so much more than just a 'grammable breakfast or snack. A handful of the little blue fruits has some serious health benefits. Everyone knows they're chock full of antioxidants, but what you might not know is all of the other benefits you can get by adding blueberries to you diet, even some that come from the berry's hue. Read on for more health benefits of blueberries you can feel good about.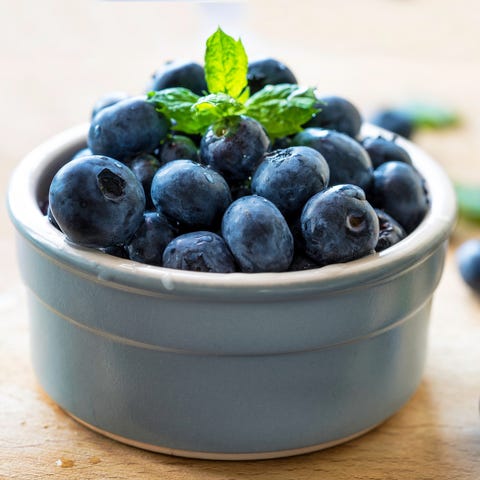 MASSIMO RUBINO / EYEEM
GETTY IMAGES
A recent study in the Journal of Gerontology found that adding blueberries to a person's daily diet can help reduce blood pressure, similar to the effects of blood pressure medication. Researchers concluded that this may be due in part to the anthocyanin—a type of flavanoid that provides antioxidant effects and gives blueberries their bright color.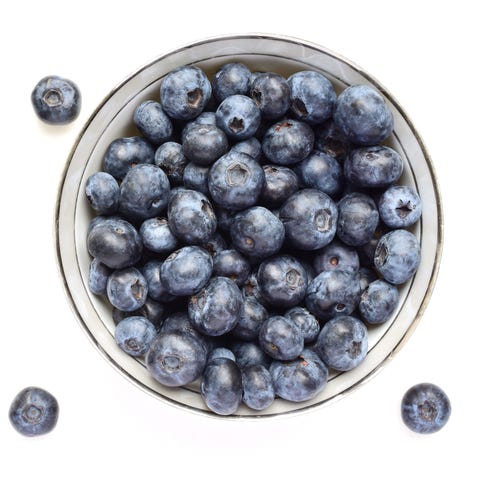 NODAR CHERNISHEV / EYEEM
GETTY IMAGES
That anthocyanin we mentioned? It's also known to reduce inflammation, according to a study in the Journal of Agriculture and Food Chemistry. Chronic inflammation can be a cause of cardiovascular disease, Alzheimer's, and certain types of cancers.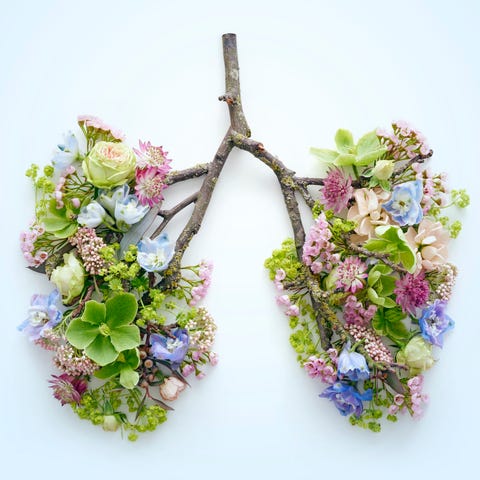 SCIENCE PHOTO LIBRARY
GETTY IMAGES
A study in the American Journal of Clinical Nutrition found that when anthocyanin was added to one's diet, it slowed lung-function decline in older adults. Consuming two or more servings of blueberries a week was associated with the slowest rate of annual decline in lung function.