These programs can help you stick to your diet and exercise plans, so you can see the results you've been working for.
By HEATHER MAYER IRVINE and JORDAN SMITH
Running has many benefits: It can boost your mood and brain, and, when combined with a healthy-eating plan, can even help you lose weight.
For new runners, weight loss is just second to exercise as a reason for pounding the pavement, according to the Running USA's 2017 National Runner survey. But as anyone who has tried to drop a few pounds knows, losing weight can be difficult.
That's where weight loss apps come in to lend a helping hand: No matter your goals, these dietitian-approved weight loss apps can help keep your diet and exercise habits on track.
[Discover how to run 10, 50, or even 100 pounds off with Run to Lose.]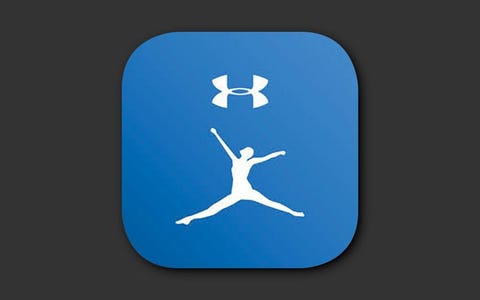 It's the go-to nutrition tracker for people who want to lose weight and keep tabs on what they eat. My Fitness Pal has more than 5 million foods in its database, making tracking your meals and calories hassle-free.
"These food apps are helpful in the sense that they make you think twice before diving into seconds of something you should probably be skipping," says Pam Nisevich Bede, R.D., sports dietitian, co-author of Run to Lose, and owner of Swim, Bike, Run, Eat. "And hopefully they lead you to make better choices most of the time."
And, says Bede, by tracking your food intake daily, you can find culprits that may be leading to excessive caloric intake.
Just don't get too hung up on the numbers: Rather than taking the numbers you see as gospel, focus on eating a variety of foods and taking note of your hunger and fullness levels, made easy with apps like Nourishly (below).
Pricing: Free for basic membership; $49.99 per year for premium features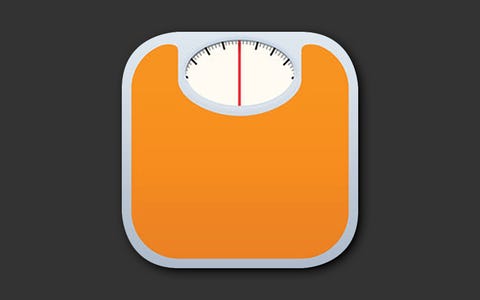 A step up from My Fitness Pal, this app gives you three ways to track your meals: adding items from its database, scanning barcodes, and taking photos. The premium version will also give you added features, including fitness and activity tracker support, macronutrient goal setting and tracking, nutritional insight reporting, and meal planning.
"I love Lose It and use it personally as well as with clients," says Bede. "It's so simple to track foods and keep watch over macronutrients."
One note: If you're not using it for weight loss, its calorie recommendations may be a little low for general health and wellbeing, Bede says.
Pricing: Free for basic membership; $3.33 per month for premium features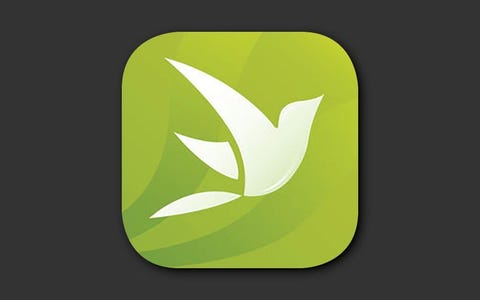 Unlike weight-loss apps, which focus heavily on numbers, Nourishly gives users a space to record their emotions, hunger levels before eating, and fullness levels after eating, which are all important factors when it comes to eating mindfully, says Kelly Hogan, M.S., R.D., a dietitian in New York City.
"There are no numbers involved," she says.
Hogan also points out that the app can help runners who struggle with GI issues, for example, uncover a cause.
"If you have stomachaches, there could be some emotion involved," says Hogan. "And if you're not thinking about that or tracking that, you're missing a really important piece."
Pricing: Free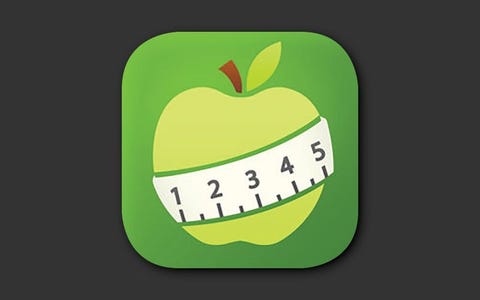 Unlike most tracking apps, MyNetDiary doesn't require you to create an account, making it a more private option. You can customize the home screen to see your most important data points. The database, which provides information about food items, is updated daily, and users can submit photos of foods not available so they can be added.
MyNetDiary offers a meal-planning service—a menu of 21 days of meals and snacks to help take the thinking out of meal prep.
MyNetDiary's GPS feature will also help track your daily exercise, making this a one-stop shop for working toward your goals.
"The cool thing here is the food score," says Natalie Rizzo, M.S., R.D. "It can help people try to figure out what's a good food and what may not be so good."
But, Rizzo points out, a food score is only helpful if the scoring is done appropriately.
"Nuts have a lot of calories, but they have healthy fat," she says, explaining that if the app gives nuts a bad score, it may not be factoring in the whole picture.
"People get hung up on the sugar in a banana, but it's all natural sugar and there are other vitamin and minerals in it," she says.
Pricing: Free for basic membership; $9 per month to $60 per year for premium features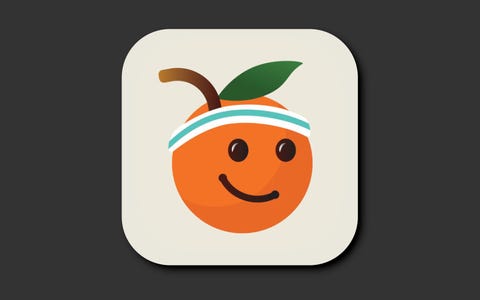 This app has a nutrition tracker that is very similar to MyFitness Pal. One of its benefits? Its barcode scanner, which grades food items from A+ to D- (based on food quality, nutritive value, and "fun facts" about that food item) and includes an explanation on why the food item received that particular grade, said Rizzo.
It will also give you alternative options for that food item (example: different brands of peanut butter with an A+ grade).
There is also a strong community involvement with this app—it allows you to post pictures, recipes, updates, struggles, and barriers to health.
"Just using the app won't ensure weight loss, but it can help you eat healthier," Rizzo said.
Price: Free for basic membership. Pro plan $9.99 per month; gluten and allergies plan $2.99 per month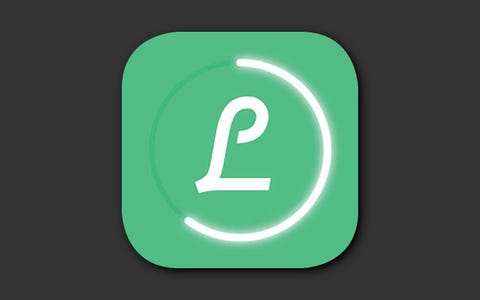 If you really like numbers—and what runner doesn't?—Lifesum has numbers for everything. Literally. You can track your calories, yes, but you can also monitor your daily, weekly, and monthly goals. Trying to eat three servings of fruit per day? Every time you log a serving, the app will fill in a little fruit until you hit your goal.
The weekly health score is a grade that's based on 16 nutrition and exercise measurements, and you'll receive tips to help improve your score, like sleeping more or cutting back on salt intake.
Like Hogan, Rizzo cautions users to take the numbers with er, a grain of salt.
"People can get hung up on numbers and they don't always equate to what someone should be doing," she says. "If you're hungry and you have no calories left for the day and you don't need, that's not a good thing. You shouldn't be living and dying by these numbers."
Lifesum also offers advice for certain diet plans, if you've decided a diet plan is right for you and your goals.
"With this app, they can get the overview of the diet and specific advice on foods and recipes that fit within the diet plan," Rizzo says. "The downfall is if you choose a diet plan that isn't cut out for your lifestyle, it's not going to be a good idea."
Pricing: Free for basic membership; $21.99 per 3 months, $29.99 per 6 months, $44.99 per 12 months for premium features